thyssenkrupp Uhde Chlorine Engineers awarded Chlor-Alkali Plant Modernization in Taiwan

thyssenkrupp Uhde Chlorine Engineers (Japan) Ltd. (tkUCEJ) has been awarded, by a Taiwanese chemical company Taiwan Chlorine Industries Ltd. (TCI), a contract for converting the existing monopolar electrolysis plant of TCI under operation in Kaoshiun, Taiwan with capacity of 118,000 t/y to bipolar based on tkUCE's latest electrolyzer technology "nx BiTAC plus".
This project has been planned due to inferior performance of the old monopolar plant in comparison with the latest bipolar plant and concern on stable spare parts supply for long term operation toward future. By converting the electrolyzers to the latest bipolar model, significant operation cost reduction as well as stable supply of spare parts for operation are expected.
tkUCEJ's scope of work for the project includes basic engineering for modernization of the plant, procurement of major equipment and materials including electrolyzers and commissioning supervision. The start-up is planned in 2022.
Taiwan Chlorine Industries Ltd., established in Taiwan in 1986, is a leading manufacturer of caustic soda, hydrogen, chlorine and its derivatives marketing those products mainly for domestic market in Taiwan. TCI is a subsidiary company of a major international chemical company – Westlake Chemical Corporation headquartered in US and an important chemical manufacturing center of theirs in Taiwan.
This award of contract is based on proven track records of thyssenkrupp Uhde Chlorine Engineers in electrolysis plant business worldwide, high performance of BiTAC electrolyzers demonstrated in the market, tkUCEJ's comprehensive proposal for modernization of the electrolysis plant backed by extensive experience for similar projects and the trust established between TCI and tkUCEJ since the first contact through to contract finalization at this time.
Through the project, tkUCEJ will deliver the best performance electrolysis plant to TCI based on its capability as an engineering contractor and total solution provider for clients of electrochemical business in Asia Pacific region.
Investor inquiries:
Dr. Claus Ehrenbeck
thyssenkrupp
Head of Investor Relations
Phone: +49 201 844 536464
Email: claus.ehrenbeck@thyssenkrupp.com
About thyssenkrupp Uhde Chlorine Engineers:
thyssenkrupp Uhde Chlorine Engineers offers world-leading technologies for high-efficiency electrolysis plants. The company, a Joint Venture with Industrie De Nora, has extensive in-depth knowledge in the engineering, procurement, and construction of electrochemical plants and a strong track record of more than 600 projects with a total rating of over 10 gigawatts already successfully installed. With its water electrolysis technology to produce green hydrogen, the company offers an innovative solution on an industrial scale for green value chains and an industry fueled by clean energy – a major step towards a climate-neutrality.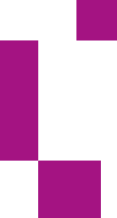 Spokesperson Phone: +49 172 1492542 Email: press@thyssenkrupp-nucera.com