Werner Ponikwar strengthens the Executive Board of thyssenkrupp nucera as CEO as of 1 July 2022 - Denis Krude becomes Deputy CEO and COO

thyssenkrupp nucera will get a new Chief Executive Officer (CEO) with Werner Ponikwar. He will take over as CEO as planned on 1 July 2022. As Deputy CEO, Denis Krude will assume the newly created function of Chief Operating Officer (COO). The strengthening of the management team is in line with thyssenkrupp nucera's successfully pursued growth strategy and reflects the growing range of responsibilities on the Executive Board. An IPO as preferred option for the further development of the company continues to be examined.
Dr Volkmar Dinstuhl, CEO of thyssenkrupp's Multi Tracks segment: "Werner Ponikwar has broad experience from a wide range of management positions in plant engineering and chemicals as well as the rapidly growing hydrogen market, while Denis Krude will continue his many years of very successful work with customers and projects of thyssenkrupp nucera. After thyssenkrupp nucera's convincing start of the year, they will shape the company's next, successful chapter together. The entire executive team of thyssenkrupp nucera is perfectly positioned to serve the fast-growing hydrogen market in a targeted manner."
Werner Ponikwar most recently served as Managing Director of Linde Hydrogen FuelTech GmbH, a subsidiary of Linde plc. Linde Hydrogen FuelTech is a leading global company focusing on the technological development, sales, project management and service of hydrogen refuelling technologies. Previously, Ponikwar headed, among other things, the Polyolefins business unit (Polyolefins) at Linde Engineering as well as the Key Account Management at Linde AG. He holds a PhD in chemistry and worked for the management consultancy Arthur D. Little as well as the chemical company Degussa (today Evonik).
As one of the world's leading suppliers of electrolysers to produce green hydrogen, thyssenkrupp nucera presented its new brand identity and growth strategy at its Capital Markets Day in January. In the first quarter, the company signed two major contracts for two large-scale hydrogen projects in the Netherlands and Saudi Arabia. thyssenkrupp nucera can already produce and supply 1 GW of electrolysis cells annually.
thyssenkrupp nucera is pursuing the goal of accelerating the production of green hydrogen on an industrial scale. With its technology, the company enables its customers to achieve climate-neutrality.
About thyssenkrupp nucera:
thyssenkrupp nucera offers world-leading technologies for high-efficiency electrolysis plants. The company, a Joint Venture with Industrie De Nora, has extensive in-depth knowledge in the engineering, procurement, and construction of electrochemical plants and a strong track record of more than 600 projects with a total rating of over 10 gigawatts already successfully installed. With its water electrolysis technology to produce green hydrogen, the company offers an innovative solution on an industrial scale for green value chains and an industry fueled by clean energy – a major step towards a climate-neutrality.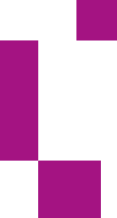 Spokesperson Phone: +49 172 1492542 Email: press@thyssenkrupp-nucera.com