thyssenkrupp nucera Italy, a joint venture between thyssenkrupp Industrial Solutions AG and Industrie De Nora, offers world-leading technologies for highly efficient and sustainable electrolysis plants. The company has already successfully installed more than 600 projects and electrochemical plants with a total capacity of over 10 gigawatts worldwide. 
Visit thyssenkrupp nucera online.
thyssenkrupp nucera Italy is a leading engineering company in the design and supply of electrochemical plants for the production of green hydrogen as well as chlorine and caustic soda.
The Project Manager activity will be structured as per details below:
He/she personally follows all the steps of the project, interacting with the procurement and engineering department (process design, mechanical, electrical, instrumentation) and acting as the main interface in front of the customer, end user of the plant.
His/her goal is to manage the project ensuring its compliance with costs, times and quality of the supply agreed with the customer, giving timely reporting in case of any deviations.
The Project Manager organizes and chairs the meetings with the customer which he/she will follow step-by-step throughout the whole life of the project execution, and therefore up to its conclusion, including management of any complaints.
The Project Manager verifies any critical issues in the contract and the working progress by providing periodic updates to the Management.
More in details he/she should act to assure:
front end with client establishing a collaboration approach, but assuring the respect of contractual duties
efficient and effective organization of the resources assigned to the project
proper communication and harmony within the project team
respect of the contractual milestones by coordination of engineering and procurement for the on time availability of the project deliverables
after the closure of the project, carry out the summary activities and lessons learned
University degree (with preference for Chemical Engineering)
3-5 years of specific experience as Project Manager in engineering companies operating in the chemical industry
Fluent spoken and written knowledge of the English language
Availability to travel, mainly out of Europe, for meetings
Strong interpersonal skills: ability to interact with other cultures, flexibility, spirit of collaboration with colleagues, customers and suppliers 
Strong negotiation and problem solving skills
Capability to manage stress situations
Knowledge of the IT tools: MS Office, MS Project, ERP systems (i.e. SAP)

At thyssenkrupp nucera Italy we offer:
Flat hierarchies and short decision-making routes
International work environment in interdisciplinary and multinational teams
Participation in the growing market of sustainable green hydrogen
Good development opportunities either in a specialist or in a management function
Flexible working time (flexible working hours at office and smartworking) and welfare plan
Agreements with special rates for local transportation means and fitness studio membership
Availability of canteen inside the company and free parking spaces for employees
Availability of public transportation infrastructure: Metrò green line M2, stop Lambrate, train Trenord, as well as speedway tangenziale est, exit Rubattino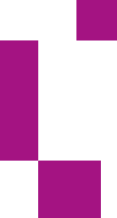 HR department
thyssenkrupp nucera Italy, located in Milan
e-mail: hr.tkuce-italia@thyssenkrupp.com