thyssenkrupp nucera Italy is the Italian branch located in Milano, specialized on design and supply of electrochemical plants for the production of green hydrogen as well as chlorine and caustic soda. With more than 20 years experiences the company is offering new-build and service solutions in many regions of the world.
Visit thyssenkrupp nucera online.
The Instrumentation Engineer activity will be structured as per details below:
He/she will be involved in the development of basic engineering, interacting with external suppliers for the follow-up of the detailed design and with the Product Order Execution Department in the operational management of the project and for the purchase of materials. He/she will also take part – when necessary – in the meetings scheduled at the customers' premises and may be involved in supervision activities during the start-up phases of the plants.
Specifically, the resource will have to deal with the following activities:
Basic and detailed instrumentation engineering such as:
– Development of instrument data sheets and regulation valves
– Definition of requirements for control and supervision systems (PLC and DCS)
– Development of process, pneumatic and electrical installation typicals for instrumentation
– Preparing Instrument, I/O, Cable lists and MTO of bulk materials
Purchase requests and technical alignment of vendor offers for specific instrumentation (including collaboration for supplier identification)
Testing of instrumentation and control systems equipment at vendor premises
Collaboration to commissioning and start-up at the customer site
Participation in technical meetings with customers and suppliers
Technical support to the Sales Department for the preparation of commercial offers
The ideal candidate must satisfy the following requirements:
Bachelor of Engineering or equivalent culture

At least 5 years of specific experience in the field of engineering companies operating in the field of industrial plant design

Good spoken and written knowledge of the English language

Knowledge of the main IT tools (MS Office)

Basic knowledge of Autocad

Availability to travel abroad (outside the EU) for technical meetings and supervision during the start-up phases of the systems

Good ability to work both independently and in team

At thyssenkrupp nucera Italy we offer:
Flat hierarchies and short decision-making routes
International work environment in interdisciplinary and multinational teams
Participation in the growing market of sustainable green hydrogen
Good development opportunities either in a specialist or in a management function
Flexible working time (flexible working hours at office and smartworking) and welfare plan
Agreements with special rates for local transportation means and fitness studio membership
Availability of canteen inside the company and free parking spaces for employees
Availability of public transportation infrastructure: Metrò green line M2, stop Lambrate, train Trenord, as well as speedway tangenziale est, exit Rubattino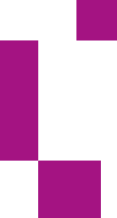 HR department
thyssenkrupp nucera Italy, located in Milan
e-mail: hr.tkuce-italia@thyssenkrupp.com