Senior Internal & Change Communications Manager (all genders welcome)
thyssenkrupp nucera is the beginning of a new era defined by clean energy supply with green hydrogen at industrial scale. thyssenkrupp nucera offers world-leading technologies for high-efficiency electrolysis plants. The company, a Joint Venture with Industrie De Nora, has extensive in-depth knowledge in the engineering, procurement, and construction of electrochemical plants and a strong track record of more than 600 projects with a total rating of over 10 gigawatts already successfully installed. With its water electrolysis technology to produce green hydrogen, the company offers an innovative solution on an industrial scale for green value chains and an industry fueled by clean energy – a major step towards climate-neutrality.
You are responsible for designing and executing the global internal communications strategy, to include managing internal communications for the leadership team as well as supporting the creation and implementation of change management strategies to support the organization's strategies and growth;
You will handle the day-to-day employee communication tasks as well as special internal communication topics (e.g. change);
You will work closely and regularly with our leadership team to help convey the vision, progress, and current state of affairs for the organization in a consistent, compelling, and transparent way. This is why you will also create supporting communications materials (FAQs, talking points, etc.) to help align leadership messaging;
You will lead communications to support change initiatives at the organization on a global level, and ensure global communications inform, educate, motivate and engage employees;
You will be responsible for handling and developing the internal digital communication and employee engagement tool landscape;
You will conceptualize and implement employee campaigns globally and locally.
You have a university degree, a solid background with several years' work experience in strategic communications and change management experience in an international development organization and/or international stock-listed company and/or a strategic consultancy;
As our interface to the HR Department, you have strong understanding of both Employer Branding as well as knowledge on how to drive and implement change processes in a decentralized organization with global locations;
You have experience interacting with individuals at all levels (incl. C-level), and the capability of identifying priorities and handling high workload with a proactive approach to problem solving;
You have a demonstrated ability to design and execute ideas (plan, develop, communicate, benchmark, track, measure, etc.) as well as excellent planning and organizational skills, as well as initiative and motivation to perform to high standards in a demanding environment, as well as the ability to work both autonomously and as part of a team within the boundaries of assigned tasks and a stringent schedule;
You will need to be able to move between multiple audiences and contexts in a deft manner. Your open multi-cultural attitude, your team spirit and intercultural awareness supports you leveraging cultural differences in our international work environment;
Your experience with (handling) work council topics, internal crisis and ad-hoc communication is a key asset.

It goes without saying, that we would like to offer attractive working conditions. This includes for example:
• Performance-related compensation according to collective agreement Metal & Electro NRW
(30 days vacation, 35 hour week, vacation pay, special payments according to collective agreement)
• Attractive old-age provision models
• Groupwide learning measures
• thyssenkrupp internal health campaigns

Furthermore, at thyssenkrupp nucera we offer:
• Flat hierarchies and short decision-making routes
• International work environment in interdisciplinary and multinational teams
• Training "on the job" by a dedicated mentor
• Very good development opportunities either in a specialist or in a management function
• Flexible working time models (Home Office and flexible working hours)
• Free Beverages (water, coffee, tea)
• Excellent transport infrastructure (public transport as well as highways A1, A40, A45)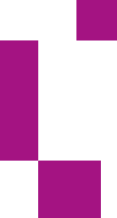 Luca Marie von Gerkan
HR Operations Expert
luca-marie.von-gerkan@thyssenkrupp-nucera.com
+49 152 033 283 86