Working Student Innovation Center/ R&D Design (all genders welcome)
thyssenkrupp nucera is the beginning of a new era defined by clean energy supply with green hydrogen at industrial scale. thyssenkrupp nucera offers world-leading technologies for high-efficiency electrolysis plants. The company, a Joint Venture with Industrie De Nora, has extensive in-depth knowledge in the engineering, procurement, and construction of electrochemical plants and a strong track record of more than 600 projects with a total rating of over 10 gigawatts already successfully installed. With its water electrolysis technology to produce green hydrogen, the company offers an innovative solution on an industrial scale for green value chains and an industry fueled by clean energy – a major step towards climate-neutrality.
You support the development of different electrolysis products (focus cell element and components).
You contribute to innovative and cost effective design solutions.
You take over tasks and work packages with main activity of 3D and 2D design work (calculations, concept sketching, 3D part and assembly design, 2D drafting).
You support in clarification of manufacturing capabilities of existing or new suppliers.
You support the analysis and evaluation of test results from prototype testing or laboratory tests.
You are currently enrolled in a Master's program in mechanical engineering, industrial engineering or similar, preferebly specialized in design engineering.
You have knowledge and experience in 3D- and 2D CAD tools (preferably Solid Edge / Teamcenter).
You have knowledge in regular standards needed for mechanical and sheet metal designs.
You have a self-reliant working style, are creative and reliable.
You also have good analytical and structuring skills and develop fast alternative results.

It goes without saying, that we would like to offer attractive working conditions. This includes for example:
• Groupwide learning measures
• thyssenkrupp internal health campaigns

Furthermore, at thyssenkrupp nucera we offer:
• Flat hierarchies and short decision-making routes
• International work environment in interdisciplinary and multinational teams
• Free Beverages (water, coffee, tea)
• Excellent transport infrastructure (public transport as well as highways A1, A40, A45)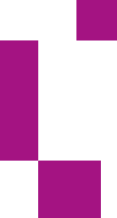 Tobias Roth
HR Business Partner
tobias.roth@thyssenkrupp-nucera.com
+49 231 229722047