Program lead (m/w/divers) for transforming operation & IT structure
thyssenkrupp nucera is the beginning of a new era defined by clean energy supply with green hydrogen at industrial scale. thyssenkrupp nucera offers world-leading technologies for high-efficiency electrolysis plants. The company, a Joint Venture with Industrie De Nora, has extensive in-depth knowledge in the engineering, procurement, and construction of electrochemical plants and a strong track record of more than 600 projects with a total rating of over 10 gigawatts already successfully installed. With its water electrolysis technology to produce green hydrogen, the company offers an innovative solution on an industrial scale for green value chains and an industry fueled by clean energy – a major step towards climate-neutrality.
Join our nucera team to build the first generation of commercial-scale green-hydrogen production plants in the world and kickoff the next major step in decarbonization of the economy focused on elimination of fossil fuel use in transportation and industry. In this role you will be responsible to lead our program "Scale NCA". The overall target of this program is to enable our operational scale up of our green hydrogen business while also strengthening the traditional Chlor-Alkali business. We will therefore:
Implement our product structure for green hydrogen
Create and adapt our processes accordingly
Emancipate from our legacy IT tools to one worldwide tool landscape
Culturally extend our traditional thinking of a customized project based business to a product based business
In this role, you will be the program lead for laying the foundation of the coming decades with renewable hydrogen scale up and growth while also ensuring our competitiveness of our Chlor-Alkali business.
The role includes the following functions:
You are responsible for overall project driving, monitoring and controlling, including budget and capacity planning.
You take over the multi-workstream coordination.
Derive pragmatic and solution oriented approaches for workstreams.
Steering of external consultants as well as internal project resources.
Work in close coordination with and report to our COO.
Strong collaboration with function & department heads.
Plan, prepare and conduct meetings as part of the program.
Ensure sufficient communication and change management.
Master / Bachelor degree in IT, engineering, business studies or related areas.
Minimum 5 years of relevant work experience in project management and ideally in managing multiyear IT implementation/transformation projects
Good understanding of our business and IT related linkages
Strong implementation focus with hands-on mindset
Experience in managing dedicated workstreams in cross-functional and international project settings.
Independent, thorough and goal-oriented way of working with a high IT affinity
High degree of commitment and open communication. 
Excellent written and oral communication skills in English.
Preferably good written and oral communication skills in German.
You are willing to travel internationally, have intercultural skills and experience abroad.

It goes without saying, that we would like to offer attractive working conditions. This includes for example:
• Attractive old-age provision models
• Groupwide learning measures
• thyssenkrupp internal health campaigns

Furthermore, at thyssenkrupp nucera we offer:
• Flat hierarchies and short decision-making routes
• International work environment in interdisciplinary and multinational teams
• Very good development opportunities either in a specialist or in a management function
• Flexible working time models (Home Office and flexible working hours)
• Free Beverages (water, coffee, tea)
• Excellent transport infrastructure (public transport as well as highways A1, A40, A45)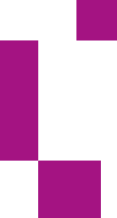 Natalie Hendrich
HR Business Partner
natalie.hendrich@thyssenkrupp-nucera.com
+49 231 229727063