(Senior) Product Manager – green hydrogen (gH2) (all genders welcome)
thyssenkrupp nucera is the beginning of a new era defined by clean energy supply with green hydrogen at industrial scale. thyssenkrupp nucera offers world-leading technologies for high-efficiency electrolysis plants. The company, a Joint Venture with Industrie De Nora, has extensive in-depth knowledge in the engineering, procurement, and construction of electrochemical plants and a strong track record of more than 600 projects with a total rating of over 10 gigawatts already successfully installed. With its water electrolysis technology to produce green hydrogen, the company offers an innovative solution on an industrial scale for green value chains and an industry fueled by clean energy – a major step towards climate-neutrality.
We currently have an exciting job opportunity for a Senior Product Manager – green hydrogen (gH2), reporting to the Head of Product Management of green hydrogen (gH2) within thyssenkrupp nucera AG & Co. KGaA. You will be responsible for the successful development and commercialization of the Alkaline Water Electrolysis Product inside gH2. In this role you will integrate and develop processes that meet business needs across the organization, be involved in long-term planning, manage complex issues within functional area of expertise, and contribute to the overall business strategy.
You contribute to the successful development and commercialization of the Alkaline Water Electrolysis Product inside gH2.
You understand industry trends, customer needs & growth opportunities and define requirements the product has to fulfill to achieve gH2 revenue and margin targets and develop the product road map and track program progress.
You are responsible for defining requirements for the product lines.
You support identifying solutions: use customer and market feedback to develop strategies and value propositions.
You define development targets for the design of new products or processes as well as a IP strategy and you ensure the integration into the product development plan.
You support Business Development (BD) and Sales during the BD/Sales phase with regards to all technological discussion with the customer,
You are responsible fort he product roll-out ensuring product definition, market strategy, all milestones and metrics, cross-functional leadership, and commercialization strategy to ensure successful product launches,
You create and maintain the internal and external product roadmap in close alignment with respective shareholders.
You have an university degree in engineering, chemistry or materials science or similar. 
Ideally, you have expertise in the field of water electrolysis. 
Your intercultural awareness supports you leveraging cultural differences.
Strong oral and written communication skills.
Strong interpersonal and leadership skills.
Demonstrated ability to analyze and resolve problems.
Demonstrated ability to lead programs / projects.
Ability to document, plan, market, and execute programs.
Established project management skills.
You are highly proficient in both German and English.
You are willing to go on business trips around the globe.

We value your work and therefore compensate you in line with your performance in accordance with the collective agreement for the metal and electrical industry in North Rhine-Westphalia (incl. 30 days' vacation, 35-hour week, vacation pay and collectively agreed special payments). We support you with our attractive KOMBI-Pakt or Flexplan pension plans to provide for your retirement.
We offer you numerous internal thyssenkrupp health campaigns (e.g. sports courses, vaccination offers, skin cancer screenings). We offer various leisure and sports activities (e.g. come-together, badminton, soccer) to help you balance out your day-to-day work and stay fit.
Our comprehensive onboarding program guarantees a smooth start. This includes a Welcome Day, a boot camp with learning lessons (e.g. on hybrid working, intercultural understanding), a guided tour of Charbon2Chem and much more. For an optimal induction and for open questions, you will be supported by a dedicated expert mentor from your department as well as a "cultural buddy" from another department.
Flat hierarchies with short decision-making paths are important to us, because this is how we promote the exchange of ideas and can create innovations together. In addition, you will work with us in intercultural and interdisciplinary teams.
As a specialist or leader, we offer you very good training and development opportunities (e.g. further training offers from the thyssenkrupp Academy, Digital Learning Library, feedback sessions, development dialogs).
With us, you are not bound to fixed working hours, but benefit from a flexible working time model, including flextime and home office, depending on your future job.
At our Dortmund location, we offer a free beverage service (coffee, water, tea), a food truck with changing menus, and fruit baskets.
You can reach our location comfortably by public transport and via the A1, A40 and A45. We financially support your job ticket for a cost-effective and sustainable journey to your workplace. You can charge your e-vehicle free of charge during working hours.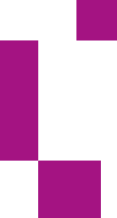 Natalie Hendrich
HR Business Partner
natalie.hendrich@thyssenkrupp-nucera.com
+49 231 229727063