(Senior) Mechanical Engineer
thyssenkrupp nucera is the beginning of a new era defined by clean energy supply with green hydrogen at industrial scale. thyssenkrupp nucera offers world-leading technologies for high-efficiency electrolysis plants. The company, a Joint Venture with Industrie De Nora, has extensive in-depth knowledge in the engineering, procurement, and construction of electrochemical plants and a strong track record of more than 600 projects with a total rating of over 10 gigawatts already successfully installed. With its water electrolysis technology to produce green hydrogen, the company offers an innovative solution on an industrial scale for green value chains and an industry fueled by clean energy – a major step towards climate-neutrality.
The Mechanical Engineer provides subject matter expertise within the organization for piping and layout of mechanical equipment and design.
Produces deliverables as required to fulfill project needs either as an individual contributor or as part of a team of engineers and designers, dependent upon project size and scope.
Assists in the coordination and support of design activities between disciplines to ensure a correct and comprehensive design package.
Ensures compliance with specifications and codes for North American installations.
Able to perform duties of responsible engineer over engineering work under their supervision, including sealing of contract documents when required. Documents required to be sealed may be, but not limited to: Engineering Specifications, Plot Plans, Piping Specifications, Paint and Insulation Specifications, Piping Fabrication Specifications, and Piping Stress Analysis, Equipment Data Sheets, Equipment Lists.
Demonstrates through their actions an understanding of professional and ethical responsibilities.
BS or MS in Mechanical Engineering.
8-10 years minimum mechanical engineering experience in the power, petrochemical, chemical plants and heavy industrial process industry. Additional industries may be considered based on experience gained.
Professional Engineering (PE) license including a NCEES record.
Ability to promptly obtain further PE registrations as business needs arise.
Ability to operate as Designated Professional (or similar depending on jurisdiction) as necessary for business or organizational needs.
Up to 20% travel may be necessary to satisfy project requirements.

At thyssenkrupp nucera we offer:
• Flat hierarchies and short decision-making routes
• International work environment in interdisciplinary and multinational teams
• Training "on the job" by a dedicated mentor
• Very good development opportunities either in a specialist or in a management function
• Flexible working time models (Home Office and flexible working hours)
• Free Beverages (water, coffee, tea)
Medical & Dental Insurance
Vision Coverage
Life Insurance – Company Paid
STD/LTD – Company Paid
Paid Time Off (25 days)
401(k) Plan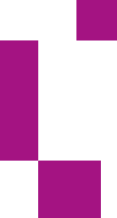 Luca Marie von Gerkan
HR Manager
luca-marie.von-gerkan@thyssenkrupp-nucera.com