Digitalization Project Manager (all genders welcome)
thyssenkrupp nucera is the beginning of a new era defined by clean energy supply with green hydrogen at industrial scale. thyssenkrupp nucera offers world-leading technologies for high-efficiency electrolysis plants. The company, a Joint Venture with Industrie De Nora, has extensive in-depth knowledge in the engineering, procurement, and construction of electrochemical plants and a strong track record of more than 600 projects with a total rating of over 10 gigawatts already successfully installed. With its water electrolysis technology to produce green hydrogen, the company offers an innovative solution on an industrial scale for green value chains and an industry fueled by clean energy – a major step towards climate-neutrality.
thyssenkrupp nucera business addresses customers including energy, utility and chemical segments. Such industries have significant and growing requirements for digital solutions with regards to operations, maintenance and other services. To meet such requirements: 
Your prime focus is to take care for the successful development, implementation and commercialization of digital solutions for Chlor-Alkali and the new emerging hydrogen business lines.
In this function you coordinate a network of experts.
You contribute to the definition of development targets and requirements the digital product has to fulfill to achieve revenue and margin targets and you ensure the integration into the product development plan.
You support product roll out and business development and sales with regards to all technological discussion with the customer. You prepare proposal and contractual documents as well as costing.
You support the thyssenkrupp nucera local organizations during sales and contract execution of digital solutions.
Furthermore, you scout new ideas for digital products and support the selection process for further development.
You understand industry trends, customer needs & growth opportunities and use customer and market feedback to develop value propositions.
You report to the Head of Digitalization within thyssenkrupp nucera.
You have a university degree in engineering, chemistry or information technology with 3+ years business experience in the industrial and industrial service related business environment preferably in the fields of chlor-alkali and green hydrogen.
You are passionate about the opportunities for new disruptive products and solutions enabled by the spread of new digital technology.
You are customer orientated with expertise in digital solutions for related plant operations, maintenance and other services, e.g. digital twins and predictive maintenance.
You have the skills and the ability to continuously adapt to new digital technical landscapes and to master complex interfaces.
You are a team player and have the ability to work and build relationships with a range of partners, stakeholders, and external contractors.
You have a strong work ethic and ability to work in teams creative, innovative, self-motivated, and focused on delivering results.
Willingness for international travelling and stays, good communication skills as well as fluent business English complete your profile.

It goes without saying, that we would like to offer attractive working conditions. This includes for example:
• Performance-related compensation according to collective agreement Metal & Electro NRW
• Attractive old-age provision models
• Groupwide learning measures
• thyssenkrupp internal health campaigns

Furthermore, at thyssenkrupp nucera we offer:
• Flat hierarchies and short decision-making routes
• International work environment in interdisciplinary and multinational teams
• Training "on the job" by a dedicated mentor
• Very good development opportunities either in a specialist or in a management function
• Flexible working time models (Home Office and flexible working hours)
• Free Beverages (water, coffee, tea)
• Excellent transport infrastructure (public transport as well as highways A1, A40, A45)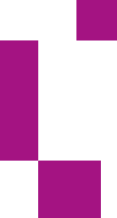 Tobias Roth
HR Business Partner
tobias.roth@thyssenkrupp-nucera.com
+49 231 229722047