Department Lead Module Fabrication (all genders welcome)
thyssenkrupp nucera is the beginning of a new era defined by clean energy supply with green hydrogen at industrial scale. thyssenkrupp nucera offers world-leading technologies for high-efficiency electrolysis plants. The company, a Joint Venture with Industrie De Nora, has extensive in-depth knowledge in the engineering, procurement, and construction of electrochemical plants and a strong track record of more than 600 projects with a total rating of over 10 gigawatts already successfully installed. With its water electrolysis technology to produce green hydrogen, the company offers an innovative solution on an industrial scale for green value chains and an industry fueled by clean energy – a major step towards climate-neutrality.
You will lead and motivate a department of specialists for fabrication and assembly of modules for electrolyzes.
You will develop the strategy, organization and people to support the business growth.
You will be responsible for the setup, control and improvment of the supply chain for our modules.
You will develop processes, key performance indicators and systems to ensure the delivery in time, quality and cost.
You will identify new suppliers based on market and customer needs.
You will also improve our fabrication and assembly processes.
Also the design to manufacturing and cost for next generation products is your resposibilty.   
You have an engineering degree in Mechanical or industrial engineering or similar field.
You have experience in automation, robotics and other optimization of assembly processes.
You bring several years' experience in Manufacturing, logistics and procurement.
You bring experiences in managing a department and teams.
You have experience in developing organizations and strategies to support growths.
You have very good coordination as well as organizational skills and are able to take decisions under pressure and uncertainty.
You are strongly customer-oriented, have good negotiating skills and are able to work with stakeholders from different cultures.
You have good knowledge and easy handling of modern information technology and communication.
You bring worldwide mobility and willingness to travel to suppliers and customers.

It goes without saying, that we would like to offer attractive working conditions. This includes for example:
• Performance-related compensation according to collective agreement Metal & Electro NRW
(30 days vacation, 35 hour week, vacation pay, special payments according to collective agreement)
• Attractive old-age provision models
• Groupwide learning measures
• thyssenkrupp internal health campaigns

Furthermore, at thyssenkrupp nucera we offer:
• Flat hierarchies and short decision-making routes
• International work environment in interdisciplinary and multinational teams
• Training "on the job" by a dedicated mentor
• Very good development opportunities either in a specialist or in a management function
• Flexible working time models (Home Office and flexible working hours)
• Free Beverages (water, coffee, tea)
• Excellent transport infrastructure (public transport as well as highways A1, A40, A45)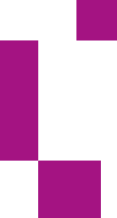 Tobias Roth
HR Business Partner
Tel: +49 231 229722047