Product Architect (all genders welcome)
thyssenkrupp nucera is the beginning of a new era defined by clean energy supply with green hydrogen at industrial scale. thyssenkrupp nucera offers world-leading technologies for high-efficiency electrolysis plants. The company, a Joint Venture with Industrie De Nora, has extensive in-depth knowledge in the engineering, procurement, and construction of electrochemical plants and a strong track record of more than 600 projects with a total rating of over 10 gigawatts already successfully installed. With its water electrolysis technology to produce green hydrogen, the company offers an innovative solution on an industrial scale for green value chains and an industry fueled by clean energy – a major step towards climate-neutrality.
You manage all aspects of a product throughout its entire lifecycle to ensure that the product is technically feasible​, in detail:

You support Product manager in requirements definition by driving the technical (subsystem) requirements and initial technical viability assessment​
You support the Development project leads by providing input to effort estimation and planning​
You drive concept creation & decision​ and ensure integration of subsystems in overall product
You own the product structure (Product structure, EBOM, for Ind. & SCM Architect also MBOM)​

You are the technical project lead during development projects​, in detail:

You oversee the development project team results (Review & Approval) of concepts and technical (detailed) design (together with discipline leads)​
You define & control Interface (requirements) between Subsystems (Interface Management) ​
You take decision on technical tradeoffs (e.g. technical/industrial budget allocation between sub systems, concept decisions) ​
You Provide the frame work for disciplines to incorporate into the generic structure (e.g. for implementation of modularization & standardization concepts) ​
You take over the responsibility for validation & verification concept​
You closely communicate with the responsible program manager of the development project(s)​

You support the sales process by providing applicable (variant) configuration, respective highlighting gaps and not met requirements
You organize the product change management​, drive impact analysis and host Change Review Board (CRB) & Change Implementation Board (CIB)​
You have a university degree in Engineering or a related field and have relevant experience in related positions ideally in the industrial environment, especially in full product lifecycle methodologies, product architecture documentation and requirements management.
You have profound technical leadership capabilities combined with strong communication skills.
You have a high-level understanding of product architecture with experience working with different teams to deliver products.
You enjoy working in a multicultural environment and speak, read and write English and German effortlessly.
You have strong organizational and problem-solving skills with great attention to detail, critical thinking and solid communication.
You are characterized as a person with high energy, confident, self-motivation and as a good team player.

It goes without saying, that we would like to offer attractive working conditions. This includes for example:
• Performance-related compensation according to collective agreement Metal & Electro NRW
• Attractive old-age provision models
• Groupwide learning measures
• thyssenkrupp internal health campaigns

Furthermore, at thyssenkrupp nucera we offer:
• Flat hierarchies and short decision-making routes
• International work environment in interdisciplinary and multinational teams
• Training "on the job" by a dedicated mentor
• Very good development opportunities either in a specialist or in a management function
• Flexible working time models (Home Office and flexible working hours)
• Free Beverages (water, coffee, tea)
• Excellent transport infrastructure (public transport as well as highways A1, A40, A45)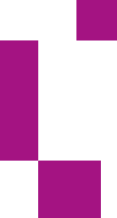 Natalie Hendrich
HR Business Partner
natalie.hendrich@thyssenkrupp-nucera.com
+49 231 229727063