thyssenkrupp nucera is the beginning of a new era defined by clean energy supply with green hydrogen at industrial scale. thyssenkrupp nucera offers world-leading technologies for high-efficiency electrolysis plants. The company, a Joint Venture with Industrie De Nora, has extensive in-depth knowledge in the engineering, procurement, and construction of electrochemical plants and a strong track record of more than 600 projects with a total rating of over 10 gigawatts already successfully installed. With its water electrolysis technology to produce green hydrogen, the company offers an innovative solution on an industrial scale for green value chains and an industry fueled by clean energy – a major step towards climate-neutrality.
The regional Legal Counsel (LC NA) will be responsible for the legal support of thyssenkrupp nucera USA Inc. based in Houston, Texas and report directly to the Corporate Function Legal & Compliance at thyssenkrupp nucera AG & Co. KGaA in Dortmund, Germany.
The LC NA will serve the growing thyssenkrupp nucera business in the North American region in all legal and compliance matters. The LC NA will provide practical and balanced legal advice to thyssenkrupp nucera business in North America, covering the negotiation and execution of EP, EPF, EPCm and EPC contracts, matters of corporate governance and the thyssenkrupp nucera compliance program. The LC NA will be a member of the global Legal & Compliance function and will have the opportunity to work with project teams and group functions in a highly integrated and cross-functional way.
Serve as trusted business advisor and compliance ambassador by providing practical and balanced legal advice, tools/processes, and supporting the business in its strong growth across all areas;
Integrate into project teams to negotiate and execute customer EP, EPF, EPCm and EPC contracts;
Support the company in identifying and utilizing public funding opportunities and monitor other regulatory developments;
Manage and supervise the corporate governance of the Houston-based legal entity;
Lead and manage the thyssenkrupp nucera compliance program for North America; review and evaluate compliance issues/concerns within the organization;
Proactively reach out to employees and establish close working relationships with regional management and other relevant stakeholders;
Monitor and measure governance effectiveness and make revisions in step with regulatory changes; monitoring for relevant legal and compliance trends and identify potential areas of risk;
Conduct regular in-person trainings in the region, support the businesses in identifying training needs and customize training plans to fit the needs of the business;
Establish collaborative and trustful working relationships with fellow Legal & Compliance colleagues in the global organization and with other corporate functions, fostering open communication and transparency;
Manage outside counsels; and
Contribute regional legal and compliance know-how, and foster a greater understanding of regional legal and compliance customs within the thyssenkrupp nucera Legal & Compliance community.
Juris Doctor required, along with Texas Bar Association membership or eligibility;
5+ years of experience. In-house counsel/expert in a corporate environment preferred. Law firm candidates with experience in complex, fast-paced, international and multicultural environments will also be considered;
Experience with legal and regulatory compliance frameworks and customs in the USA and Canada;
Relevant experience in international project contracting;
Relevant experience in antitrust, anti-corruption compliance, and export control/sanctions law; experience in data protection or anti-money laundering is a plus;
Relevant experience in matters of corporate governance of a company within an international group
Excellent communication skills / ability to deliver trainings and presentations to diverse audiences; German language skills are a plus;
Proven ability to build collaborative partnerships at all levels of a highly-matrixed global organization;
Self-starter, ability to work independently, with balanced personality and strong commitment to working in a cross-cultural team environment;
Strong organization and analytic skills, with the ability to manage multiple priorities;
Ability to travel domestically and internationally (10-15%); and
Excellent understanding and business expertise of thyssenkrupp nucera markets is a plus.

At thyssenkrupp nucera we offer:
• Flat hierarchies and short decision-making routes
• International work environment in interdisciplinary and multinational teams
• Training "on the job" by a dedicated mentor
• Very good development opportunities either in a specialist or in a management function
• Flexible working time models (Home Office and flexible working hours)
Medical & Dental Insurance
Vision Coverage
Life Insurance – Company Paid
STD/LTD – Company Paid
Paid Time Off (25 days)
401(k) Plan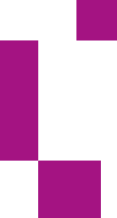 Luca Marie von Gerkan
HR Manager