Insurance Specialist with focus on project related insurance (all genders welcome)
thyssenkrupp nucera is the beginning of a new era defined by clean energy supply with green hydrogen at industrial scale. thyssenkrupp nucera offers world-leading technologies for high-efficiency electrolysis plants. The company, a Joint Venture with Industrie De Nora, has extensive in-depth knowledge in the engineering, procurement, and construction of electrochemical plants and a strong track record of more than 600 projects with a total rating of over 10 gigawatts already successfully installed. With its water electrolysis technology to produce green hydrogen, the company offers an innovative solution on an industrial scale for green value chains and an industry fueled by clean energy – a major step towards climate-neutrality.
You will manage and coordinate project related insurance matters for our international plant projects.
Your responsibilities will include working with the sales team to contractually secure all project related insurance including commenting on and negotiating insurance clauses.
You will identify potential risks in the projects and provide recommendations for risk mitigation.
You will prepare insurance reports and presentations for project management and other relevant stakeholders.
You will conduct negotiations of insurance premiums and terms with insurance providers for each project.
You will be responsible for monitoring insurance coverage during project implementation and ensuring compliance with insurance policies.
Further, your responsibilities will include coordinating and settling insurance claims.
Based on the global governance function, you will act as a mentor and supporter to the local affiliates in the regions.
You will conduct training to raise awareness of insurance issues and risk management in projects.
You will collaborate with external insurance experts and consultants as needed.
You have completed an apprenticeship in the insurance sector or a university degree (e.g. business administration, industrial engineering, insurance) or you have comparable qualification.
You have several years of professional experience in the insurance sector, preferably with a focus on project insurance.
Further, experience in plant engineering or related industries is an advantage.
You have a good understanding of insurance conditions and premiums for projects.
Furthermore, you bring knowledge in risk management and claims handling in projects.
Your excellent interpersonal and communication skills help you solve complex problems and make recommendations.
You are self-motivated and able to work in a fast-paced and changing environment.
Your profile is rounded off by business fluent German and English skills.

It goes without saying, that we would like to offer attractive working conditions. This includes for example:
• Performance-related compensation according to collective agreement Metal & Electro NRW
• Attractive old-age provision models
• Groupwide learning measures
• thyssenkrupp internal health campaigns

Furthermore, at thyssenkrupp nucera we offer:
• Flat hierarchies and short decision-making routes
• International work environment in interdisciplinary and multinational teams
• Training "on the job" by a dedicated mentor
• Very good development opportunities either in a specialist or in a management function
• Flexible working time models (Home Office and flexible working hours)
• Free Beverages (water, coffee, tea)
• Excellent transport infrastructure (public transport as well as highways A1, A40, A45)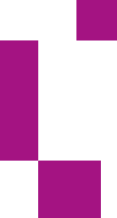 Victoria Babbel

victoria.babbel@thyssenkrupp.com