SR Project Procurement Manager
thyssenkrupp nucera is the beginning of a new era defined by clean energy supply with green hydrogen at industrial scale. thyssenkrupp nucera offers world-leading technologies for high-efficiency electrolysis plants. The company, a Joint Venture with Industrie De Nora, has extensive in-depth knowledge in the engineering, procurement, and construction of electrochemical plants and a strong track record of more than 600 projects with a total rating of over 10 gigawatts already successfully installed. With its water electrolysis technology to produce green hydrogen, the company offers an innovative solution on an industrial scale for green value chains and an industry fueled by clean energy – a major step towards climate-neutrality.
Functions as the main point of contact to the customer in the Project Organization
May supervise the project specific assigned buyers, expeditors, and logistics coordinators.
Assist management to define and document the project specific procurement policy, strategy, and objectives and commitment to quality and to ensure that this is understood, implemented and maintained at all levels in the project.
The project specific developed strategy shall include coordination with all stakeholders to ensure that the total cost to project is considered along with establishing which strategic purchasing tools shall be used such as e-auction, cluster management, and other cost saving leverages.
Establishes and maintains procedures, based on the Company masters, to control processes and data that relate to the requirements of the Supply Management scope for the project.
Trains, and mentor's buyers and expeditors
Work with assigned buyers/expeditors, as required, contacting suppliers to obtain timely submission of production progress, documentation, shipment plans and delivery.
Expedites actions as needed (e.g., order action, stakeholder coordination, OS&D reports, etc.)
Evaluate production schedules, shipping dates and progress reports from suppliers to determine if their programs and work progress meet jobsite, QA, and engineering requirements.
Compiles data needed to prepare the critical items reports (over size shipment) or other supplementary reports as required.
Coordinate the accumulation of data from buyers/expeditors and issues regular reports.
Participates in kick-off/procurement meetings to review and discuss schedules and potential problem areas that may impact required shipment dates as required.
Ensures the logistics coordinator coordinates shipping arrangements or tracking requests with the project buyers/expeditor as required.
As required, trips to Site or Supplier locations.
Additionally, a senior buyer must understand all duties and responsibilities of a buyer & a expeditor.
Bachelor's degree in supply chain management required or any related. 
7+ years of experience in Procurement or Supply chain 
General knowledge in Plant Technology Industry
Superior oral and written communication skills
Knowledge and experience with supply chain, including purchase, expediting, logistics, inspection, receiving, asset and inventory management procedures
Ability to identify and resolve problems in a timely manner; gather and analyze information skillfully and develop alternative solutions
Working knowledge of commercial and legal aspects of procurement
Must be detail oriented with the ability to multi-task.
General knowledge of quality assurance

At thyssenkrupp nucera we offer:
• Flat hierarchies and short decision-making routes
• International work environment in interdisciplinary and multinational teams
• On the job training by a dedicated mentor
• Very good development opportunities either in a specialist or in a management function
• Flexible hybrid work structure
Medical & Dental Insurance
Vision Coverage
Life Insurance – Company Paid
STD/LTD – Company Paid
Paid Time Off (25 days)
401(k) Plan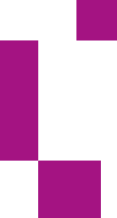 Anne Crisostomo
Human Resource Coordinator