Legal Counsel (All genders welcome)
thyssenkrupp nucera is the beginning of a new era defined by clean energy supply with green hydrogen at industrial scale. thyssenkrupp nucera offers world-leading technologies for high-efficiency electrolysis plants. The company, a joint venture with Industrie De Nora, has extensive in-depth knowledge in the engineering, procurement, construction and commissioning of electrochemical plants and a strong track record of more than 600 projects with a total rating of over 10 gigawatts already successfully installed. With its water electrolysis technology to produce green hydrogen, the company offers an innovative solution on an industrial scale for green value chains and an industry fueled by clean energy – a major step towards climate-neutrality.
Acting as a trusted business advisor and compliance ambassador by providing practical and balanced legal advice, tools/processes, and supporting the business in its strong growth across all areas
Handling commercial and legal aspects of EPC / EPCM Tenders in Chemical industry
Understanding the commercial and legal clauses from tenders and aligning them with organizational requirements
Coordinating with the Legal & Compliance team from the headquarter to align and approve the legal clauses
Co-leading discussions with clients on commercial and legal clauses to ensure best solutions
Coordinating with external legal counsels
Coordinating with the sales team to align on the techno-commercial clauses of tenders and contracts
Finalizing detailed contract documents post contract award with clients with respect to commercial & legal aspects
Keep updated on any changes to relevant rules and regulations
Leading and managing the thyssenkrupp nucera compliance program for India; reviewing and evaluating compliance issues/concerns within the organization
Providing legal advice to the Board of the company and handling general matters of corporate housekeeping.
Conducting regular in-person trainings in the region, supporting the businesses in identifying training needs and customizing training plans to fit the needs of the business
Establishing collaborative and trustful working relationships with fellow Legal & Compliance colleagues in the global organization and with other corporate functions, fostering open communication and transparency
Completed college / university studies as a law graduate and cleared AIBE exam conducted by BCI. Experience with legal and regulatory compliance frameworks and customs in India
6+ years' experience in handling legal aspects with sufficient experience in handling contracts in chemical industry
Relevant experience in international project contracting; Knowledge in handling commercial terms (e.g. taxation, payment terms) in tendering process & contracts
Good knowledge of Indian corporate law and corporate housekeeping
Relevant experience in antitrust, anti-corruption compliance, and export control / sanctions law; experience in data protection or anti-money laundering is a plus
Relevant experience in matters of corporate governance of a company within an international group
Ability to work independently, confident manner, negotiating skills and a high level of assertiveness
Good written and spoken English language skills and also record keeping / tracking abilities
Ability to travel domestically and internationally
Exposure in managing multiple stakeholders.
Worked in a multinational corporation in previous jobs.

Electrolysis – Green Hydrogen & Chlor Alkali Technology Provider for a livable planet.
Working on Global clients.
You will be part of new establishment for upcoming generation.
Company believes in Innovation and Employee Empowerment.
Excellent work culture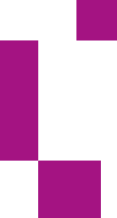 hrm.in@thyssenkrupp-nucera.com