Site Mechanical Supervisor (for thyssenkrupp nucera India)
thyssenkrupp nucera is the beginning of a new era defined by clean energy supply with green hydrogen at industrial scale. thyssenkrupp nucera offers world-leading technologies for high-efficiency electrolysis plants. The company, a Joint Venture with Industrie De Nora, has extensive in-depth knowledge in the engineering, procurement, construction and commissioning of electrochemical plants and a strong track record of more than 600 projects with a total rating of over 10 gigawatts already successfully installed. With its water electrolysis technology to produce green hydrogen, the company offers an innovative solution on an industrial scale for green value chains and an industry fueled by clean energy – a major step towards climate-neutrality.
As member of TK-NCA Erection & Commissioning Hub, the Site Mechanical Supervisor, following would be your roles and responsibilities:
You will be in charge to oversee and lead the installation of
In the Office or WFH: : Review site project work package: SoW, Site Instructions, Installation manuals, Risks Analysis & Safety plans ensuring all works are in line with the company standards and Client specification.
Study project documentation, prepare detail report about changes made on site and cooperate to the engineering offices.
Define, in conjunction with Project Manager and Commissioning Manager the Erection strategy and the associated schedule ensuring they adhere to contractual requirements
At Site : Support Clients with identification of delivered material/equipment and advise the correct handling for schedule optimization. Report any shortage or deviation on the packing list.
Inspect and evaluate status of civil works prior to commence TK-NCA plants erection.
Oversee the mechanical engineering aspects of the installed equipment & Instruments, ensuring compliance with design specifications, industry regulations, and safety standards.
Proactively identify potential issues in the mechanical system installation or equipment/Instruments, and promptly report them to the appropriate stakeholders.
Work closely with the project team to develop effective solutions and ensure timely resolution of problems.
Ensure compliance with all relevant regulatory requirements, safety protocols, and company policies pertaining to mechanical installations and construction.
Prepare regular progress & technical reports, maintain accurate documentation, and update relevant records related to Installation activities.
Implement and enforce strict quality control measures to maintain the highest standards of workmanship in all mechanical activities on the site.
Ensure safety throughout all plant erection phase (open the work permit, if applicable, and promote risk assessment within NCA team);
Be the focal point and representative of NCA on site towards client , during Mechanical Erection phase of the plant till MC (Mechanical Completion)
Lead and direct all Erection activities in scope coordinating NCA team members (Civil, Mechanical, E&I) and Vendors, to achieve the plant Mechanical Completion
Responsible to ensure proper documentation and reporting of related activities (Progress reports, Punch List, Materials Certificates, etc.);
Be involved and participate in client, vendor, and/or subcontractor meetings to resolve issues;
Previous experience in closely related position from 10 years
Rights/Authorities
Instruct the NCA / Subcontractor's team members;
Take decision on daily basis to guarantee a smooth erection process;
In coordination with the Project Management, negotiate and agree with the client on any change related to Installation topics;
Mobilize, demobilizes and replace the NCA Installation team members according to site and progress requirements;
Resolve technical issues or disputes, if in the interest of overall project management or the decision violates contractual, safety or quality requirements.
The ideal candidate must satisfy the following requirements :
• Strong mechanical background, Basic education qualification is : Completed university studies as a associate degree/graduate engineer or comparable degree (preferably Mechanical Engineer)
• Previous experience in closely related position from 10 years minimum of specific experience as Supervisor in Construction, Oil & Gas or Chemical industry, Power Plants (Experience in Electrolysis will be a plus);
• Previous experience managing work crews and teams with a blend of different cultures and nationalities is considered as a plus
• Demonstrated ability to interface with the client to understand requirements and providing technical insight and advice on a wide range of project areas (Civil, Mechanical, Electrical & Instrumentation).
• Fluent in English both verbal and written (German, Italian or/and other European languages are a plus);
• Availability to travel on prolonged stay at site in India & abroad (focus Middle-East, US and Europe);
• High attention to HSE topics and procedures;
• Capability to manage stressful situations;
• Practical approach with troubleshooting and problem solving;
• Knowledge of the IT tools: MS Office, Design softwares (i.e. AutoCAD, Navisworks, etc.), MS Project.
• Several vacancies are currently available depending on technical background, seniority and personal attitudes



 •    Electrolysis – Green Hydrogen & Chlor Alkali Technology Provider for a livable planet.
•    Working on Global clients.    
•    You will be part of new establishment for upcoming generation.       
•    Company believes in Innovation and Employee Empowerment.       
•    Excellent work culture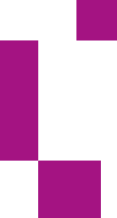 hrm.in@thyssenkrupp-nucera.com