Head of Group EMAT (Element- manufacturing, assembly, transportation) (all genders welcome)
thyssenkrupp nucera is the beginning of a new era defined by clean energy supply with green hydrogen at industrial scale. thyssenkrupp nucera offers world-leading technologies for high-efficiency electrolysis plants. The company, a Joint Venture with Industrie De Nora, has extensive in-depth knowledge in the engineering, procurement, and construction of electrochemical plants and a strong track record of more than 600 projects with a total rating of over 10 gigawatts already successfully installed. With its water electrolysis technology to produce green hydrogen, the company offers an innovative solution on an industrial scale for green value chains and an industry fueled by clean energy – a major step towards climate-neutrality.
As Head of Group EMAT (Element- manufacturing, assembly, transportation) in the Green Hydrogen (gH2) Product Development department, you will provide functional and technical leadership to a team of approximately six employees.
You will support the head of department and develop new, innovative and cost effective solutions for cell element manufacturing, (automated) assembly and transportation of Alkaline Water Electrolysis cells.
You plan, coordinate, monitor and support all activities within the group and implement agile and innovative approaches to increase quality and efficiency.
You coordinate the interfaces with other groups involved in development of EMAT.
You are responsible for group's deliverables in projects, meet the required benchmarks for quality, deadlines, costs and ensure high quality development and qualification of the employees.
You are responsible for R&D budget application, controlling and support the head of department in planning and adherence to the budget.
You are responsible for coordination of quality management and HSE tasks, evaluating improvement proposals and review of group specific work instructions.
You transfer the development results or improvements to the product qualification for serial production.
You support head of department in the personnel resource and vacation planning.
You have extended responsibility in employee reviews and performance appraisals.
You have a university degree in mechanical engineering, production engineering or equivalent.
Your academic background is supplemented by min. 5 years of adequate work experience in manufacturing, assembly planning and assembly system automation.
You have a deep understanding in engineering processes, working methods, costing, planning and interface management.
Very good management skills, mastery of complex interfaces, efficient delegation of tasks and monitoring of results, as well as business fluent English skills round off your profile.
You have good consulting and coaching skills and offer staff support in conceptual issues as well as in training employees and promoting talent.
Good analytical skills, merging of solutions, elaboration of concepts, development of alternative solutions characterize your way of working.
Your intercultural awareness supports you leveraging cultural differences.
You are willing to travel inside Germany as well as internationally on a regular basis.

It goes without saying, that we would like to offer attractive working conditions. This includes for example:
• Performance-related compensation according to collective agreement Metal & Electro NRW
• Attractive old-age provision models
• Groupwide learning measures
• thyssenkrupp internal health campaigns

Furthermore, at thyssenkrupp nucera we offer:
• Flat hierarchies and short decision-making routes
• International work environment in interdisciplinary and multinational teams
• Training "on the job" by a dedicated mentor
• Very good development opportunities either in a specialist or in a management function
• Flexible working time models (Home Office and flexible working hours)
• Free Beverages (water, coffee, tea)
• Excellent transport infrastructure (public transport as well as highways A1, A40, A45)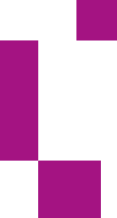 Victoria Babbel
Talent Acquision Specialist
NCA-DE-Recruiting@thyssenkrupp-nucera.com