Components Supply Officer
thyssenkrupp nucera Italy is the Italian branch located in Milano, specialized on design and supply of electrochemical plants for the production of green hydrogen as well as chlorine and caustic soda. With more than 20 years experiences the company is offering new-build and service solutions in many regions of the world.
Visit thyssenkrupp nuceraonline.
The 'mission' of the Service Department is to support customers for plant operation and maintenance during the whole plant lifetime, as well as for technology upgrade and plant expansion requests.
The main objective of the Components Supply Officer is to manage the interaction with the Customer and internal departments (mainly Engineering and Project Execution) in order to meet the Customer's requirements in terms of components' supply, based on already existing engineering documentation and specifications.
The aim is to establish a strong relationship of mutual trust with the customers to consolidate the 'Components' business directly and the plant sales business indirectly (customer loyalty building process).
The on-boarding will require an initial training period to develop specific skills/knowledge necessary to deal with typical issues of the role with an adequate level of autonomy. The perspective of this position will be to take over the coordination of other resources dedicated to the components business.
Main activities:
Collection, analysis and record of customer requests.
Preparation and revision of technical-commercial offers (pricing, delivery times, commercial terms) of the assigned customer portfolio, interacting with the other departments involved and with the customer.
Orders entry into the ERP system and project progress monitoring.
Finalization of supply contracts (orders confirmation, drafting of contracts, purchase orders check).
Management of project procurement activities and support/coordination of stock and project-based material procurement, including follow-up activities of expediting, shipments and other stake-holders within the technical department.
Preparation of reports for internal use (commercial analysis, support to Projects Controlling, Finance reporting, order acquisition forecast plan, update of annual sales budget).
Handling of customer claims on relevant orders up to closure and reporting.
At least 5 years of work experience in after-sales, preferably in engineering companies.
At least 2 years' experience as team coordinator, supervising technical and commercial documents.
Good interpersonal and communication skills at various levels (internal/external, verbal/written).
Determination to achieve challenging targets.
Analytical synthesis and problem solving skills.
Autonomy in decision-making, initiative.
Ability to organize and plan activities to assign priorities and meet deadlines.
Competence in IT systems: MS Office package and ERP software.
Fluent in English language, both written and spoken.

At thyssenkrupp nucera Italy we offer:
Participation in the growing market of sustainable green hydrogen, using renewable energy for electrochemical processes 
Flat hierarchies and short decision-making routes
International work environment in interdisciplinary and multinational teams
Good development opportunities either in a specialist or in a management function
Flexible working time (flexible working hours at office and smartworking) and welfare plan
Agreements with special rates for local transportation means and fitness studio membership
Availability of canteen inside the company and free parking spaces for employees
Availability of public transportation infrastructure: Metrò green line M2, stop Lambrate, train Trenord, as well as speedway tangenziale est, exit Rubattino
For application please send your CV to: nca-it.hrm@thyssenkrupp-nucera.com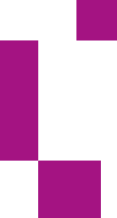 HR department
thyssenkrupp nucera Italy, located in Milan
e-mail: NCA-it.hrm@thyssenkrupp-nucera.com