Meet thyssenkrupp at the Hydrogen & Fuel Cell Expo 2021 in Tokyo

thyssenkrupp Uhde Chlorine Engineers will exhibit in German Pavilion of "FC Expo", one of the world's largest Hydrogen & Fuel Cell exhibition held in Tokyo from 3rd to 5th March, 2021. At FC EXPO, thyssenkrupp introduces comprehensive solutions with alkaline water electrolysis for green hydrogen production and subsequent value chains such as Green chemical project and "Carbon2Chem® project" – converting CO2 from steel mill gases into raw material of green chemicals.
In addition, all exhibitors will set up virtual booth for visitors who have difficulty visiting on-site booth. At the virtual booth, visitors can make video calls and chat with our booth staff, and download brochures and product information of thyssenkrupp.
Visit us at both on-site booth and virtual booth to find out updates of thyssenkrupp's hydrogen business in detail.
(Outline)
Exhibition: FC EXPO 2021 – 17th Int'l Hydrogen & Fuel Cell Expo 
Date: March 3 (Wed) to 5 (Fri), 2021, 10AM – 5PM
Our Booth: Tokyo Big Sight, West Hall 4, W25-50 in German Pavilion
Booth Contents:
1. Large Scale Alkaline Water Electrolysis for Green Hydrogen Production
2. Green Chemical Project – CO2-free Ammonia, Methanol Methanation etc.
3. Carbon2Chem Project – Converting CO2 in the steel mill gas into chemical raw material
Virtual Booth: All exhibitors will set up virtual booth at where virtual-visitors can do followings.
Please visit official website of FC EXPO for more detail. (pre-registration required)
– Download brochures of exhibitors
– View videos and product info. of exhibitors
– Chat or video call with a booth staff.
Investor inquiries:
Dr. Claus Ehrenbeck
thyssenkrupp
Head of Investor Relations
Phone: +49 201 844 536464
Email: claus.ehrenbeck@thyssenkrupp.com
About thyssenkrupp Uhde Chlorine Engineers:
thyssenkrupp Uhde Chlorine Engineers offers world-leading technologies for high-efficiency electrolysis plants. The company, a Joint Venture with Industrie De Nora, has extensive in-depth knowledge in the engineering, procurement, and construction of electrochemical plants and a strong track record of more than 600 projects with a total rating of over 10 gigawatts already successfully installed. With its water electrolysis technology to produce green hydrogen, the company offers an innovative solution on an industrial scale for green value chains and an industry fueled by clean energy – a major step towards a climate-neutrality.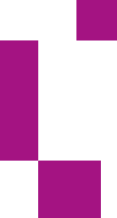 Spokesperson Phone: +49 172 1492542 Email: press@thyssenkrupp-nucera.com