Participation of JAPAN Hydrogen Association (JH2A)

We are pleased to inform that thyssenkrupp Uhde Chlorine Engineers (tkUCE) has joined the Japan Hydrogen Association (JH2A), an organization established with the aim of promoting the formation of a hydrogen supply chain as well as global partnership in the hydrogen sector.
tkUCE has developed alkaline water electrolysis technology suitable for large-scale production from renewable energy and has been actively working toward its application all over the world to realize a hydrogen society. We have decided to join JH2A in support of its purpose of building a hydrogen society by fostering cross-industry collaboration and carrying out social implementation projects.
Together with other JH2A members, tkUCE will actively promote to build a hydrogen society making the most of our experience and technologies in hydrogen production
Investor inquiries:
Dr. Claus Ehrenbeck
thyssenkrupp
Head of Investor Relations
Phone: +49 201 844 536464
Email: claus.ehrenbeck@thyssenkrupp.com
About thyssenkrupp Uhde Chlorine Engineers:
thyssenkrupp Uhde Chlorine Engineers offers world-leading technologies for high-efficiency electrolysis plants. The company, a Joint Venture with Industrie De Nora, has extensive in-depth knowledge in the engineering, procurement, and construction of electrochemical plants and a strong track record of more than 600 projects with a total rating of over 10 gigawatts already successfully installed. With its water electrolysis technology to produce green hydrogen, the company offers an innovative solution on an industrial scale for green value chains and an industry fueled by clean energy – a major step towards a climate-neutrality.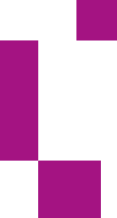 Spokesperson Phone: +49 172 1492542 Email: press@thyssenkrupp-nucera.com