thyssenkrupp Uhde Chlorine Engineers awarded New Chlor-alkali plant in Korea

In August 2021, UCEJ was awarded an EP contract to design and supply a plant with capacity of 60,000 tons per year of chlorine production by Kumho Mitsui Chemicals, Inc. (KMCI) as a part of their project for expansion of Methylene Diphenyl Diisocyanate (MDI) production capacity. This contract includes Electrolysis section, CI2 and H2 gas treatment, and Dechlorination as the Step 1 package.
For producing one of KMCI's major products – MDI, KMCI has been importing raw material Cl2 from neighboring factories. Meanwhile, byproduct brine from the production process of MDI is discharged as effluent from client's plant. Under the situation, KMCI made a plan to comply with increasingly stringent environmental regulations on industrial effluent and to produce MDI in a cost effective manner at the same time by using Cl2 to be produced from the by-product brine at their captive chlor-alkali plant. For the purpose, they decided to conduct a pilot test for use of by-product brine at a lab cell facility and to verify technical feasibility for constructing the commercial plant.
KMCI selected us as the supplier of the lab cell facility appreciating our sincere response to their requirements. In order to meet client's request, we made a concerted effort to achieve short delivery time. After the delivery of the lab cell facility, UCEJ provided remote supervision and advisory services led by the ED Group for the client using a webcam and virtual meeting system to overcome the impossibility of visiting client's site due to the COVID-19 pandemic.
After the pilot test, KMCI solicited a few companies again for quotations for design and supply of the commercial plant, but selected UCEJ again based on the trust gained through our dedication to the successful pilot test and technical expertise demonstrated in our proposal.
This is a meaningful award for UCEJ for several reasons which are; differentiation from others by early involvement in the project development with the client, maximization of supply scope for delivering the commercial plant, and furthermore, embodiment of our "Purpose" – "We create a livable planet" by contributing to client's utilization of byproduct brine for producing value-added product.
This project is currently in the basic design stage, and commercial operation is scheduled to start at the beginning of 2024.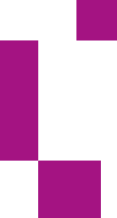 Spokesperson Phone: +49 172 1492542 Email: press@thyssenkrupp-nucera.com