Chlorum Solutions uses thyssenkrupp nucera skid mounted plant technology in Brazil

• Installation of two modular designed chlor-alkali electrolysis plants for the production of a total of over 30,000 tons of chlorine per year
• Pioneer in providing an environmentally friendly solution for the supply of chlorine, has chosen the BM2.7 electrolysis technology with modular plant concept
• Latest BM2.7 single element generation enables large energy savings by using continuously optimized design and the latest energy-saving components

Milano/Dortmund, November 10, 2022 – Chlorum Solutions LLC will use thyssenkrupp nucera technology for its next two chlor-alkali plant in Brazil. The company has ordered two skid mounted plants with BM2.7 electrolysis technology from the supplier of world-leading technologies for high-efficiency electrolysis plants. The two chlor-alkali electrolysis plants will provide the company with a production capacity of 45 tons of chlorine per day each. They will produce sodium hypochlorite (NaClO), HCl (hydrochloric acid) and NaOH (caustic soda).

The first chlor-alkali plant will be installed in the Brazilian state of Santa Catarina and the second one in the state of Minas Gerais. thyssenkrupp nucera will provide engineering, equipment (mostly pre-assembled and tested on skid) and consulting services during the installation and commissioning of the plant.

"Our solutions are tailor-made to the specific needs of our customers. That is why we only work with partners who meet our high standards of efficiency and quality, but also safety and environmental compatibility. The electrolyzers from thyssenkrupp nucera are therefore our choice," says Alfredo Kerzner, CEO of Chlorum Solutions.

The modular concept of thyssenkrupp nucera's chlor-alkali plant for smaller capacities offers significant savings in construction costs and enables fast, simple and cost-effective assembly. The complete plant is prefabricated in modules that only need to be erected and connected together on site. This approach significantly reduces project risks and duration. Both plants are planned to go into operation in the second quarter of 2024.

"Chlorum Solutions is a pioneer in providing an environmentally friendly, innovative and safe solution for the supply of chlorine and its derivatives. We are pleased that the company has chosen our technology. This is a further demonstration of the value proposition that our plants and our technology services can provide to the customers with our energy efficient products," says Dr. Gerhard Henßen, Managing Director of thyssenkrupp nucera Italy.

  The company Chlorum Solutions specializes in the construction and operation of small scale chlorine plants for the production of hydrochloric acid and hypochlorite, and aims to build several new plants in the coming years.

About Chlorum Solutions:
Chlorum Solutions offers an alternative approach to the supply chain of the chlor-alkali industry. Using a decentralized model of smaller-scale plants located near or onsite its customers, the company breaks the paradigm of economy of scale of the chemical industry by focusing on the advantages offered by the reduction or elimination of transportation. Chlorum brings innovation for this industry by its strong focus on ESG, particularly investing in projects where it can create a positive environmental impact. Chlorum is a carbon neutral company since 2020 offsetting the minimal CO2 emissions it generates. Chlorum has four Chlor-alkali plants operating in Brazil and Uruguay, and four under construction.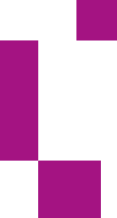 Senior Media Relations Manager
Phone: +49 231 22972 2522
Email: rita.syre@thyssenkrupp-nucera.com