thyssenkrupp nucera Moves up to the SDAX

• thyssenkrupp nucera stock among the 160 most important shares on the German stock exchange list
• After meeting the particularly high transparency requirements of the Prime Standard, now also among the largest German companies in terms of free float market capitalization
• Effectiveness of inclusion in the selection index as of September 18, 2023

Dortmund/Germany, September 5, 2023 – The thyssenkrupp nucera share is included in the SDAX. This makes the world's leading supplier of highly efficient electrolysis plants for producing of green hydrogen one of the top small caps on the German stock market. "The demand for green hydrogen is enormous worldwide. Our innovative electrolysis technology, which is being used in large-scale projects around the world, is perfectly tailored to meet this very high demand for green hydrogen and forms the core of our growth strategy. The inclusion of our stock in the SDAX is proof of the success of our strategy, which we would not be able to implement successfully without the confidence of our investors and the excellent work of the entire thyssenkrupp nucera team worldwide," said Dr. Werner Ponikwar, CEO of thyssenkrupp nucera AG & Co. KGaA.

The SDAX selection index comprises the 70 largest and most liquid companies below the MDAX in terms of free float market capitalization. The MDAX tracks the performance of the 50 largest companies following the 40 DAX stocks on the Regulated Market.

The main criterion for the weighting of SDAX shares is market capitalization based on free float (minimum free float 10 percent). The proportion of thyssenkrupp nucera shares in free float is around 18 percent. thyssenkrupp AG holds 50.2 percent of the shares in the electrolysis specialist, 25.9 percent are held by the Italian group De Nora and around 6 percent by Energy Solutions Company.

The supplier of world-leading technologies for high-efficiency electrolysis plants thyssenkrupp nucera only went public on July 7 this year at an issue price of €20 on the Frankfurt Stock Exchange and with its inclusion in the Prime Standard of Deutsche Börse AG has committed itself to meeting particularly high transparency standards.

"thyssenkrupp nucera has taken another important step forward. The inclusion of our stock in the SDAX selection index further increases our Company's visibility among investors just over two months after our IPO. We are very pleased about this. It shows that our decision in favor of Deutsche Börse AG's Prime Standard market segment with its particularly high transparency requirements and therefore mandatory transparent and comprehensive capital market communications was the right one," says Dr. Arno Pfannschmidt, CFO of thyssenkrupp nucera AG & Co. KGaA.

If you need photos, feel free to contact us.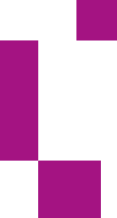 Senior Media Relations Manager
Mobile: + 49 174 161 86 24
E-Mail: rita.syre@thyssenkrupp-nucera.com